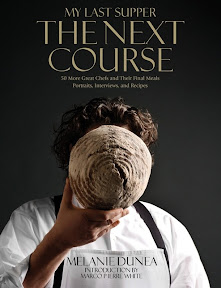 There seems to be some interest in "what would be your last meal," and this has led us to the book called "My Last Supper, The Next Course," Publication Date October 2011.
Chefs have been playing the "My Last Supper" game among themselves for a very long time, and Melanie Dunea asks fifty of the world's great chefs to tell her what their final meals would be. 'My Last Supper, offers responses that are surprising and fun,
they reveal the passions of their personalities.