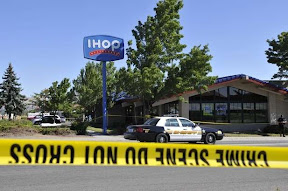 UPDATE
: A third National Guard member has died from injuries suffered in a shooting rampage that took place at a Nevada IHOP restaurant, according to the Carson City, Nev. sheriff. The shooting spree has now left five people dead, including the shooter, and left seven wounded.
In Carson City, Nevada, Eduardo Sencion, 32 used a rifle to open fire at an IHOP restaurant on Tuesday, killing two National Guard members, another person and himself during the morning breakfast hour.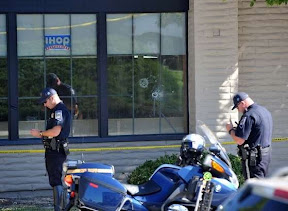 Six people were wounded in the attack. The suspect, who hasn't been identified, apparently acted alone and died at a hospital in Reno.
Witnesses said the gunman pulled up in a blue minivan around 9 a.m. and shot a man on a motorcycle, then walked inside the restaurant and started shooting. He then walked outside and fires shots at a barbecue restaurant and an H&R Block in the strip mall, and a casino across the street.