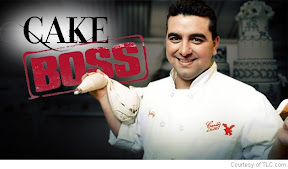 As reported by TMZ: "Cake Boss" Buddy Valastro is honoring the memory of Apple CEO Steve Jobs with a 18" Mac-themed cake.
Valastro admits he's an Apple geek, he told TMZ he baked the black-and-white cake with chocolate fudge this morning ... and will be displaying it in a refrigerator in his New Jersey bakery this afternoon.
While it's not for sale, Buddy will give it to one of their stores if Apple wants it.